After much development and many delays, the fifth film in the powerful Pirates of the Caribbean franchise is set to begin filming in two weeks. Producer Jerry Bruckheimer tweeted a photo from the set: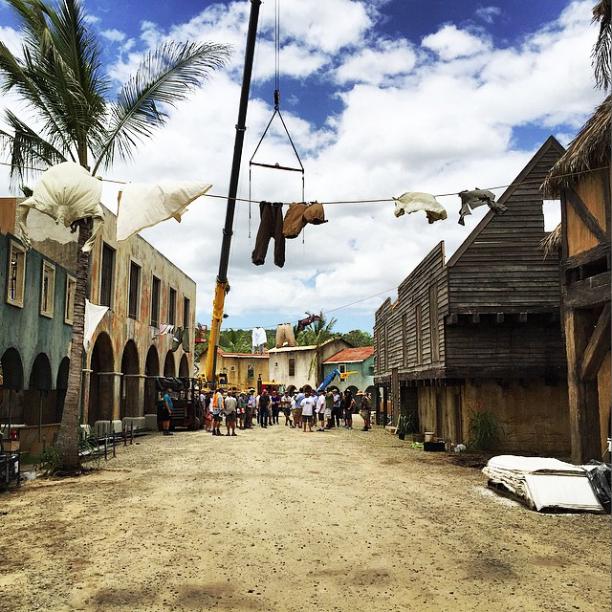 We hope this film brings a great story as well as a jolt of adrenaline for Johnny Depp's fatigued career. In our opinion, the quality of these stories has been hit-or-miss; but they are visually great, and anything that keeps the spirit of the Golden Age of Piracy alive is good in our book!
Visit Ye Pirate Shoppe for recommendations of pirate media to keep ye content while we await the release.